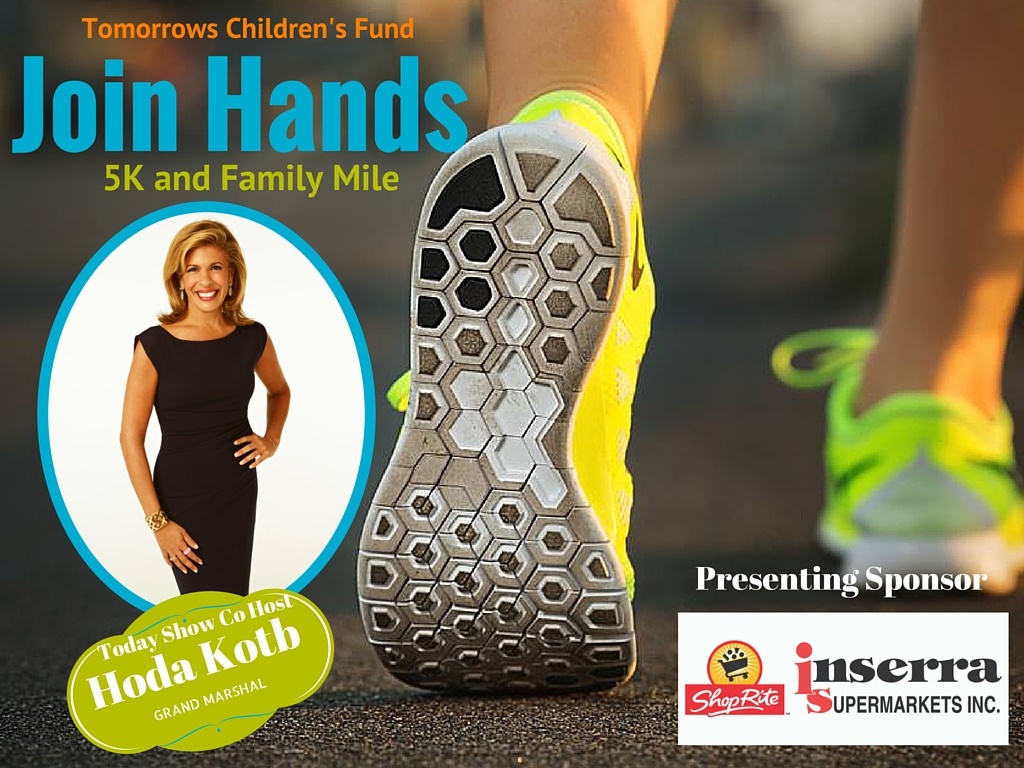 Walking side by side

5/11/2016
Please come join the Tomorrows Children's Fund at our first annual Join Hands 5 K Run and Family Mile. For over 30 years we have provided enormous financial support to our families, food pantry, gift cards, numerous trips and parties. A beautiful clinic with little things like fresh bagels every morning. We have donated millions of dollars to HUMC to provide for the state of the art buildings for our patients. We need your help to continue these programs. Please join us and make a difference in the lives of our families. Have a Heart for the kids with cancer....
Hoda Kotb, award winning journalist, Today show co-host and Tomorrows Children's Fund friend, will be joining us on Sunday 6/26 for the first annual TCF Join Hands 5K in Ridgefield Park, NJ as our Grand Marshal.
"I am so honored to walk with the Tomorrows Children's Fund! I won't lead, we'll walk side by side. We are all grand marshals on that day," says Hoda, a breast cancer survivor.