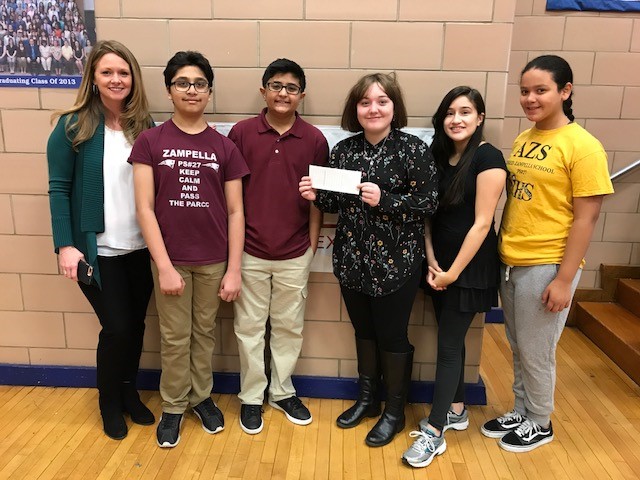 A walk to Remember

11/29/2017
As we remember our TCF angel Parth Patel, so does an entire school community.
Alfred E. Zampella Annual Walk-a Thon
On Wednesday November 8, 2017, staff and students participated in a walk-a-thon dedicated to our beloved student, Parth Patel. Parth's mother, Mrs. Parul Patel, attended the event in memory of her son. All donations were collected for the Tomorrow's Children's Fund, which provides a support system for cancer patients and their families. This year we raised a total of $1650.00.
"In order to honor Parth's legacy, PS#27 will continue to raise money and support charities that benefit our school and its community. Our commitment to support compassionate organizations is a component of the PS#27 teaching philosophy; as we try to instill a sense of altruism in our students." - Karen McGinn, Teacher and Junior National Honor Society Adviser